When was the last time you truly
felt safe to be yourself?
The real you.
Without the masks
Without the shields,
Just. You.
ALL of you.
Confident in all your Soul Magic, Power and Glorious light shining unapologetically wherever you are, wherever you go.
If you are an exhausted, anxious Spiritual woman 
❤️‍🔥
done being anxious and controlled by external circumstances
🌸
finished with feeling stressed, depressed and hopeless about themselves and their life.
🌹
ready to finally let go of who they thought they had to be to discover who they truly are. 
🔥
that understands the power of energy healing and are open to all the magic that Spirit wants them to receive.
🌙
& ready to commit to themselves and their healing and fully step into their power. 
YOU'RE IN THE RIGHT PLACE.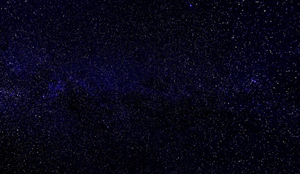 "

When we reconnect to our SOUL, we remember our limitless nature which ultimately means we remember that we are safe to call in and experience all we desire and give ourselves permission to do so"
 WHAT IS THE SPIRITUAL ALIGNMENT METHOD EXACTLY?
THE 4 STEPS THAT WILL CHANGE YOUR LIFE.
1. SELF AWARENESS 
 How to become aware of your cycles, stories and beliefs that
have been holding you back and keeping you out of alignment with your true nature
by reconnecting with your Soul Essence and getting to the root of why those beliefs are there in the first place .

2. SAFETY IN UNCONDITIONAL LOVE 
Learn how to allow yourself to change your life by finding true safety in the infinite unconditional love within you.
Becoming that deeply loving anchor for yourself which ultimately means no more self-sabotage
and feeling more at peace at each step on your journey.

3. TRUE FREEDOM 
 Know how to permanently release old cycles & limiting beliefs,
rewrite those stories from your Soul's perspective
& reclaim your power from wherever you've given it away remembering your true power to choose your reality
 on conscious, subconscious and unconscious levels.  

4. SOUL ALIGNMENT IN PRACTICE 
Using the first three steps to take extreme responsibility for our inner world which creates the outer world we desire
through receiving a multitude of life changing practices, tools and energy healing support
to use in every cycle of your life in alignment with your Soul,
where nothing can shake you again moving forward because you will know who you truly are
and have the tools to feel truly safe with yourself, to be all that you are at all times. 
And I teach this method in my group container 
THE SOUL FOUNDATIONS PROGRAM
where you will learn how to create permanent & unshakeable foundations in your 
Soul Power & Goddess Confidence. 
12 week group program 
Self- paced chapters of channelled videos, guided practices, meditations, journeys & activating sound and light healing 
Live group calls to ask questions and work on anything you're moving through 
Joy workbook to support you through each chapter 
Facebook group with a sacred sisterhood community 
Early bird pricing and a 1:1 session for the first 10 goddesses 
IF YOU FEEL PULLED TO JOIN US
APPLY FOR A free Vision CALL 
HERE
 !
AND SEE HOW THIS PROGRAM CAN GIVE YOU THE UNSHAKEABLE FOUNDATIONS
TO FINALLY LIVE IN YOUR POWER PERMANENTLY.
 ***
Elizsabeth is an incredible healer and holds a safe space for you that makes you feel deeply supported, held, and free to express your truth. Allow Elizsabeth to free you from the confines of your mind so that you can reconnect back to your soul. - Oksana S
The session was exactly what I needed. I honestly felt so safe to be real & vulnerable. Thank you a thousand times your gift is beautiful & I can not wait for more sessions with you !!! The best, honestly thank you!
- Vanessa O
We unlocked something truly magical that has skyrocketed my healing process. She makes you feel incredibly safe. She held me in all of it. Even in the dark of it all. - Kaitlyn O
Elizsabeth's ability to use her intuition and  spiritual gifts while in session gives validation a whole new meaning. There is a knowing and acceptance without judgement that makes you feel safe and seen" - Nicole H
Working with Elizsabeth was one of the most powerful and impactful rapid healing sessions I've ever done. - JJ A
Being in Elizsabeth's presence is magical in itself. She helped me alchemise some deep childhood wounds that were tripping me up in the present, and helped me regain my power to shine and to speak my truth without fear. - Elisabeth V
She holds space in a way that makes me feel so safe and seen and also empowers me at the same time to find the answers within myself. -Parisa S
I don't feel as lost in this matrix, I'm starting to feel more at home. -Laurie D